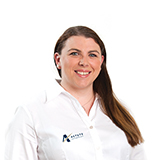 frances.thomas@astutefinancial.com.au
I stumbled into the world of Finance and Insurance quite accidentally at the age of 19. What was to have been a summer job in a bank between university semesters (at the time I was studying Criminology and Psychology) sparked a lifelong passion.
After that initial 'summer fling' working for a major bank, things got serious and I remained working across several of the 'Big 4' over a period of about nine years. I worked in many different areas, moving up the ranks from a Customer Service, to Mortgage Specialist and Business Banking Manager. What drove this growth was a constant need to find better ways to help my customers and eliminate the pain points and barriers to reaching their goals.
Not keen to sit on the sideline whilst my customers had all the fun – I became a 'rent-vestor' – buying an existing property and then designing and building another one. Then after a move from New Zealand to Brisbane in 2013, I was finally able to buy a home I actually got to live in! Taking off my logical and numbers-based 'investor' hat – of course I fell for the charms of a traditional Queenslander and have since (sometimes regrettably) dedicated many a weekend to renovations to restore the balance of character and comfort. Funnily enough, you are most likely to find me wandering about at Woolloongabba Demolitions or my local Bunnings on a Saturday morning.
Being a New Zealander (and married to one too), Super Rugby and the All Blacks dominate our Saturday evenings. We also enjoy traveling when the opportunity strikes, as well as the annual Brisbane Open House (to indulge in my love of architecture), trawling the local Design Markets and checking out the many events at Brisbane Powerhouse.
I am an Accredited Finance Broker with the Mortgage and Finance Association of Australia (MFAA), hold a Certificate IV in Finance & Mortgage Broking and a Diploma of Finance and Mortgage Broking. I regularly keep myself up to date with various conferences, training and development days so that I have the knowledge and skills to be able to help advise my clients.
view more
view less