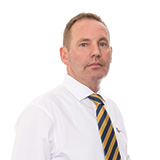 peter.umbers@astutefinancial.com.au
I live and work in Parkes but I have customers throughout rural NSW as I am fortunate enough to be able to fly to see you. I feel privileged to be able to deliver quality advice, face to face pretty much wherever you are located in the region from Broken Hill to Bathurst and Bourke to Wagga Wagga.
I haven't always been a broker, I have worked in the Bank but I have spent much of my life farming and renovating properties. I still usually have one renovation project on the go. Eventually I missed providing good advice to people so I made a return to finance as a broker. I listen to your needs, get a good understanding of your situation, research the market and help you make a decision as to which way to go.
My goal is to simplify the complex and make this an enjoyable process, I will analyse your situation and make recommendations about lender options available to you, and I complete all the loan paperwork for you. I will also liaise with your Real Estate Agent and Conveyancer as appropriate, all the time maintaining ongoing contact with you throughout the process.
I am a member of the Mortgage and Finance Association of Australia which means I adhere to a Code of Practice which requires professionalism, ethical behavior, and a commitment to act in your best interest.
I also have access to valuable property data which allows me to provide you with up to date price information regarding any property currently owned, but also a property you may be looking to purchase, this provides real negotiating power.
view more
view less