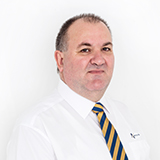 brett.geiszler@astutefinancial.com.au
I have worked as a mortgage broker since 1997 and have helped customers throughout Townsville, Mackay, and the western areas of Central Queensland and beyond.
With an ever changing market place, the task of evaluating all products and features is made very difficult for borrowers. I maintain relationships with more than 20 lenders and have details of all their loan products on software at my fingertips so I can compare them in an instant and help you find the most suitable loan for your circumstances.
My goal is to simplify the complex and make this an enjoyable process, to assist I complete all the loan paperwork, liaising with your Real Estate Agent and Conveyancer as appropriate, all the time maintaining ongoing contact with you throughout the process.
I am a member of the Finance Brokers Association Australia which means I adhere to a Code of Practice which requires ethical behavior and a commitment to act in your best interest. I won't give you any hard sell and I know that trust is the most important aspect of our relationship. I have learned that: People don't care how much you know until they know how much you care.
It is with this attitude that I enjoy helping people through the lending maze and assisting them to find a product that is most beneficial to their individual needs. I also have access to valuable property data which allows me to provide you with up to date price information regarding any property currently owned, but also a property you may be looking to purchase, this provides you with real negotiating power.
view more
view less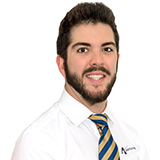 dean.geiszler@astutefinancial.com.au
Dean is a hard working, focused and professional individual, who strives for excellence in whatever task is at hand. Passionate about helping others and making a difference, Dean naturally took an interest in the financial market by stories from the family business about how rewarding it can be helping people meet their financial needs, objectives and goals.
After working in a busy office environment for the past 18 months, he has enjoyed meeting new people and being involved in making their financial dreams a reality. He has now achieved a Cert IV in Finance and Mortgage broking and upon having obtained accreditations with lenders on the Astute panel, he now wishes further develop his skills to be able to provide the best result and experience for his clients. What ever their needs or situation.
view more
view less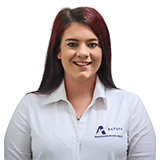 jessica.hudson@astutefinancial.com.au
I have been involved in the finance world in some capacity for over 10 years. Taking a break in 2019 to give birth to my little girl. Whilst on Maternity leave, I was contemplating what I wanted to do career wise.  I knew I wanted to help people, however I wasn't sure in what capacity.
After speaking with a broker, it became very evident to me that that's what I wanted to do. I wanted to be able to help people achieve their dreams. I wanted to help be the one who makes their dreams become a reality. Whether it be their first home or their 6th investment, the excitement is still the same.
I completed my Diploma in September 2020 and came on with Astute as a lending support officer. This enabled me to get a feel for the broking industry and become acquainted with clients, finishing the last of my accreditations in June 2021.
As a mortgage broker, I have access to a range of different banks, which means I am in a position to find a lender who best suits my clients needs. Having previously worked for a bank, I understand how frustrating it can be. That's why I am here, to be able to do the "dirty" work for my clients. Hopefully making their experience a pleasant, stress free and enjoyable one.
Being employed originally as the lending support officer enabled me to have a clear understanding of how important the "after settlement" care is.  Communication doesn't end when settlement occurs. I am here for all of your milestones! I look forward to meeting with new clients and continuing to provide that exceptional service to my existing clients.
When I am not at work, I really enjoy spending time at the beach with my little family.
view more
view less