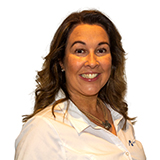 rebecca.ninness@astutefinancial.com.au
Bec loves helping her clients achieve the best possible solution in owning their home sooner and growing their investment portfolio. With over 20 years' experience in lending, Bec decided to become a broker to give her clients more options, flexibility and access to a wider variety of competitive offers in the market.
"These days it's costly to set and forget your home loan, so let me do the work for you, streamline the process, and ensure you are always up to date with the best offers and the best service."
Bec's stand-outs are her passion for excellent customer service, always going the extra mile, and her personal, genuine nature. In her spare time, she loves supporting the Sharks and the Dragons in the NRL, and is always up for a game of tennis or golf, and loves being an active member of the Illawarra Community. Her three daughters keep her up to date with the latest technology and dance moves. The Ninness family love to watch live footy, have a swim at the beach, and walk their dogs.
Bec's energy and enthusiasm in helping her customers is second to none. With an office conveniently located at Anita's Theatre Thirroul, and her trademark welcoming smile, it's no wonder she's highly recommended and ready to help you achieve your goals.
view more
view less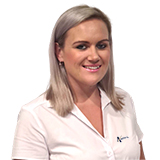 lisa.evans@astutefinancial.com.au
Lisa has been in the Finance Industry over a decade and brings her passion for helping people to the Astute Thirroul Team.
Lisa was looking for a new challenge and came on board to be able to offer a more diverse range to her clients. As a result her clients are ecstatic with the many options Lisa can provide and her dedication to getting the job done in a prompt and efficient manner.
She will always go the extra mile for all those that cross in her path as she truly believes in making dreams come true.
Outside of work Lisa enjoys spending her time travelling with the family making fun exciting memories.
view more
view less