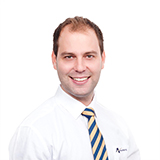 philip.hervieux@astutefinancial.com.au
Philip wakes up with passion to help clients achieve their goals and strives to offer the best outcome for his clients' long-term goals. Philip embraces the motto, 'there are solutions to every problem'.
He comes from an extensive lending and relationship management background with over 8 years' experience within the big four banks. Philip holds a Masters in Finance, Diploma in Financial Services and Diploma in Finance and Mortgage Broking. Philip is member of the Finance Brokers Association of Australia (FBAA) and Credit and Investment Ombudsman (CIO). Philip is also a Justice of the Peace in and for the state of NSW.
Philip came to Australia in 1998 from New-Caledonia where he was born. He is obsessive about Australia's lifestyle and nature, enjoying regular weekend getaways. He enjoys a great day out fishing on the water with family and friends. He lives in Potts Point with his fiancé Josipa, who make a lovely couple with their fun and natural personalities.
With his ability to maintain long term customer relationships, Philip is committed to ensuring that his clients receive the upmost and cutting-edge customer service before, during and after financial needs are met.
view more
view less