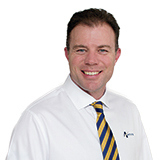 jason.ross@astutefinancial.com.au
Presently studying for his Accounting degree, Jason is a credible and knowledgeable person especially in the important areas of finance. Whether you are seeking a home loan, investment loans, construction loans, or another specialised area of auto and equipment finance, Jason dedicates himself to all your financial needs.
Jason joined the Astute Group after a long association with the firm, its people, and the finance industry.
Jason is well supported by the team at Astute, covering all your needs of Lending, Financial Planning, and Property.
view more
view less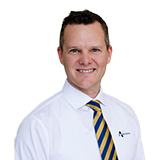 sam.ayliffe@astutefinancial.com.au
Sam is the Director and owner trading as Astute Manly, formerly Dee Why. Sam is also part of the growth of Astute Soldiers Point, with experienced Broker Jason Ross, and Astute St Leonards Stephen Wells. Sam is highly regarded in the industry since 2000, known for his boundless passion, energy and dedication toward client service and solutions, as a fully integrated financial services model.
Over the years, for a five year period, Sam was a regular contributor to live Sky Channel's "Your Money, Your Call" property and investments segment, a guest panellist with Diana Dorahy, Bridie Barry, and then Margaret Lomas. Sam is recognised as an expert in the area of lending and investments.
With a wealth of experience in banking, finance, and mortgage broking and fully qualified with a Certificate in Accounting, and a Diploma of Financial Services in Finance/Mortgage Broking (Management); Sam brings a measured and experienced approach to the industry, doing all it takes to deliver results for his clients where possible.
Sam is committed to ensuring that clients receive the upmost in service before, during and after their finance needs are met, challenging lenders to earn the right to service clients of Astute Manly. With a very talented group, many who have enjoyed working alongside Sam since 2004, there is great longevity and experience within the ranks of this team.
The team has a full financial planning and advice firm with Andrew Foo, Apexx Wealth, offering professional financial advice specialising in superannuation, risk insurance, cashflow and investment strategies. Sam has partnered with Andrew Foo based on his talent and care for clients. His skill and expertise ensure the team are well positioned to look after all the clients financial and advice needs.
Sam has always been a Northern Beaches local, born and raised in Avalon. Sam and his wife Sandi reside in Balgowlah with their three daughters Lily, Maddy and Holly. Sam is a keen rugby, AFL, and cricket supporter with a passion for entering motorsport events, including past success in motorcycle racing pre-kids of course!
Astute Manly are also proud and loyal supporters of the local area, having supported local schools for their fundraising events, charity walks, motorsport and events for many years and is rooted deep in the Northern Beaches community.
view more
view less