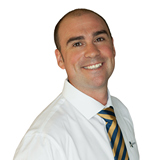 simon.cody@astutefinancial.com.au
I decided to leave the Banks and join Astute North Queensland after getting fed up of turning people away I thought we could help. I like the fact with this job I have access to over 30 lenders, meaning it's not very often we can't find our clients a solution
With 7 years' prior experience in banking and lending and now managing the Astute Port Douglas office since 2009, I know what it takes to make your experience of getting your loan an easy one.
With a commitment to results, I really enjoy getting my customers their first home, dream house or investment property. I love my sport and am often found playing Rugby, Cricket, Tennis and a few rounds of Golf. I love taking my partner diving on the Reef, and it's clear to see I'm not lacking on energy.
Friendly and always up for a chat, whenever you're close by pop in and talk to me about how I can help you get the finance to suit your individual needs.
view more
view less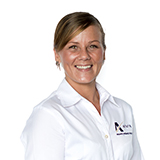 debbie.fagan@astutefinancial.com.au
Originally from Ireland, I came to Australia in 2007 as a backpacker and like most backpackers fell in love with the Australian life style and knew it would become my home.
I started my financial career when I was in college as a trainee accountant. While working for that company I realised I had a massive interest in the area of home loans and wanted to work closer with the public with a more hands on approach. I moved to lending at that point where I worked for 7 years.
Looking to expand my career further and learn more about the industry, I moved to a sub-prime company where I worked as an underwriter. After a few years I became a team leader for the offers/valuation area.
Joining the Astute team is very exciting for me as we share the same passion for customer service, while understanding the importance of finding the prefect product for each person.
I look forward to my growth within Astute as I look forward to working with you closely.
view more
view less
Benjamin is amazing
7/48 Macrossan Street, Port Douglas QLD, Australia