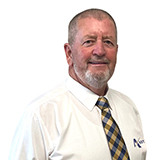 greg.fisk@astutefinancial.com.au
Greg is the driving force  of Astute Norwest. He is highly regarded in the industry with over 35 years' experience. Client service have been the base which has established Greg with his clients.  Relying almost solely on repeat and referral business, Greg is regularly providing finance to the next generation of client, having seen them grow from a small child to home buyers. Greg often becomes almost 'part of the family' with a lot of clients and continues to keep in contact with them well after the loan has settled.
During his time in finance, Greg has worked for a number of major finance organisations and has extensive experience in Business Lending and Equipment Finance.
Greg is looked on by his clients as their friend in finance.  His experience in Home Finance, Investments, SMSF
and Business and Equipment Finance  make him the ideal finance contact for a lifetime relationship with clients as they journey through the cycle of buying, selling and investing for their future.
Once he leaves the office (eventually) Greg has an addiction (he can't cure)…..anything with a motor! With an array of vehicles ranging from Mustang Convertibles, Monaro V8 and 1953 Morris Oxford to Harley Davidson (and his other 5 bikes) his biggest decision in his personal life is what to drive or ride!
Married to Kim, with 5 children and 9 grandchildren , Greg's spare time is already taken up but he wouldn't have it any other way.
view more
view less