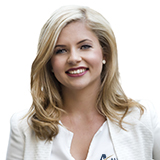 kayleigh.kilgore@astutefinancial.com.au
Kayleigh Kilgore is an Accredited Mortgage Consultant with the Mortgage and Finance Association of Australia (MFAA) and is also a member of Astute Financial Management. Kayleigh started off in the lending industry in the back channels of the office so as to gain as much experience and knowledge as possible before taking a broking role. Kayleigh is passionate about helping her clients achieve their dreams of owning a home and also ensuring their financial needs are all taken care of throughout a seamless process. Kayleigh wants to ensure that her clients are kept fully up to date throughout the whole finance process and ensures that she is always available to her clients at a time and place convenient for them.
view more
view less
kylie.harris@astutefinancial.com.au
Kylie Harris brings 25 years of extensive and diverse experience in Real Estate, Residential Development and Finance. Her finance career started as a Mortgage Broker in 2000, predominantly residential finance and also has commercial experience.
Kylie is passionate about helping people invest in real estate and grow their wealth by staying up to date with the market and finance opportunities. She keeps her clients informed at each step so they know what to expect during the process. She enjoys a challenge and works with clients to get them to their desired outcomes.
view more
view less