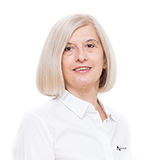 tanya.mehinagic@astutefinancial.com.au
Tanya is a results-driven executive who achieves results in her specific charm and manner. She synthesises strategic thinking and methodical approach in processing complex projects and delivers expected results.
Tanya is recognized in the industry as a passionate and inspiring operator, who strives to get nothing less but the best for her clients. A hallmark of her customer satisfaction is the number of clients who she worked with for over 20 years and still coming back.
In addition to her degree in Economics and other Certificates, Tanya has an extensive background in the banking & broking industry which is stretching over 20 years. She worked with 3 major banks and 2 industry leaders specializing in the medical finance before she ventured into the independent operation.
Tanya and the team operates as a closely knit team which is dedicated to ensuring that we do everything possible to deliver your desired financial needs. Starting with one broker, Astute Mount Ommaney within its first year of operation has grown to encompass three other brokers, all with 20+ years of banking and lending experience.
The success of Tanya's team rests solely on the goals our clients achieve as a result of our work. Building relationships with our clients is critical, with the reward being the pride we have in our client's growth. Tanya's mission is to arrange the delivery of well-considered lending solutions to our clients, as quickly and efficiently as possible.
Tanya specialises in all areas of finance including property, commercial, equipment and cash flow.
view more
view less