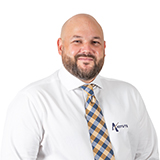 brad.maskell@astutefinancial.com.au
Brad has come into the Mortgage Broking Industry with a strong passion for wanting to help his clients towards achieving their ultimate financial goals. Strong client service and an unquestionable work ethic have been and will continue to be the backbone of his success.
With over a decade of management experience and now backed by a Diploma in Mortgage Broking, Brad is committed to seeing through to his clients dreams of owning that new home and will do all it takes to deliver this result to his clients.
Brad is a proud father of three children and plays an active role in the community where the children go to school and play their sports. Brad has a passion for outdoor sports and spending time with family and friends.
view more
view less