David.Kilgore@astutefinancial.com.au
With over 35 years' experience in finance and business ownership, David Kilgore has established and built a successful business dedicated to assisting clients with managing their finances effectively.
Starting the business with wife Mandy in 2000, David had gained immense satisfaction in seeing it expand to service more and more clients across Sydney and Newcastle.
With a background in business ownership and management experience as a State Sales Manager for Astute head office, David's management expertise are put to good use in working with daughters Claire and Kayleigh, who have taken over a primary broking role in the business.
view more
view less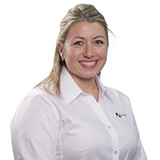 Claire.Bee@astutefinancial.com.au
Claire Bee is recognised as one of the top female brokers in Australia. She has been in the broking industry for almost 10 years and has a passion and dedication to assist and accommodate all of her clients' needs with their financial dreams. Claire is an Accredited Mortgage Consultant with the Mortgage and Finance Association of Australia (MFAA) and a member of Astute Financial Management. Claire travels all over NSW to assist her clients and prides herself on being available to her clients at their convenience.
view more
view less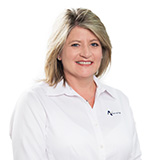 With over 25 years' experience in finance, including mortgage broking and financial planning, Mandy Kilgore has built a successful business along with her husband David.
Starting the business in 2000, she has gained immense satisfaction in watching it expand, and now services a growing client base in both Sydney and Newcastle.  Mandy's previous expertise is put to good use, now working alongside her daughters Claire and Kayleigh helping them build the mortgage broking side of the business.
view more
view less