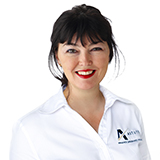 alex.crowley@astutefinancial.com.au
With 25 years' experience in banking and home loan lending and as a property investor myself, owning my own business gives me the opportunity to offer my clients old fashioned home loan service with real life experiences.
I am intuitively able to interpret and understand my client's financial needs and recommend the most appropriate solutions and have built a home lending business using my passion for property, customer service, intellect and ability to `juggle' tasks.
"I continue to be delighted in the many ways in which I have been able to assist so many customers achieve their financial goals. My clients are surprised by the simple ways in which I have been able to save them both time and money. Customers may not remember exactly what you did or what you said, but they will always remember how you made them feel."
Born and raised in Brisbane, Alex is a regular supporter of the Brisbane music scene and loves to support her local community. Alex and her husband Craig reside in Brisbane's leafy western suburbs with their daughters Paris, Katja and Ava.
view more
view less