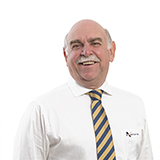 bruno.klos@astutefinancial.com.au
Bruno is the Principal of Astute Ipswich Central and has been in the finance industry for over 35 years. He has significant experience in banking, equipment finance and mortgage broking industry, qualified with a Financial Services Diploma (Finance/Mortgage Broking Management). Bruno is also a member of the Finance Brokers Association Australia Limited (FBAA), with a position as State Councillor.
Bruno is highly regarded in the industry, for his long service, passion and dedication toward his clients. Always providing sound advice and solutions to each situation. He has a strong approach to seeing his clients succeed from a business level and personal level to reach their financial goals.
Born and raised in Ipswich, Bruno is well involved in his community and a member of BNI Accelerate Ipswich. and President of the Bremer Chamber of Commerce. He is a keen cricket and soccer lover, and has loved coaching the codes over the years. Bruno resides in country Ipswich with his wife Merryl.
view more
view less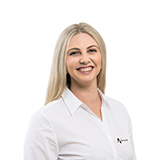 tennille.klos@astutefinancial.com.au
Tennille is the back bone of Astute Ipswich Central, holding down the front desk as well as assisting Bruno. With having been in the finance industry for over 9 years now, and having the chance to expanding her opportunities with Astute Ipswich Central. She has undergone study with a Certificate IV in Financial Services and is looking forward to building upon these studies.
Tennille has a great approach to customer service to help the client have an enjoyable and stress free experience.
Tennille enjoys working in the family business and has the same passion as her father to see clients succeed in their finances, both business and personal.
view more
view less