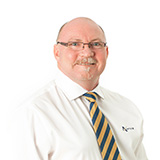 craig.mills@astutefinancial.com.au
Craig has over 30 years' experience in the financial services industry. During his career Craig has worked as a Bank Manager, Loans Manager, Commercial Business Manager, Lending Specialist and Mobile Sales Manager.
Craig has extensive experience across the lending spectrum including Home Loans, Personal Loans, Plant and Equipment Finance including Chattel Mortgages, Leasing, Hire Purchase, Project Development and Land developments just to mention a few.
Craig prides himself on the service he provides, which is second to none, and his reputation for imparting insightful practical advice. Craig leads the team at Astute Brisbane Central as Principal and is a credit to the finance industry.
view more
view less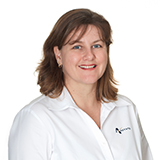 lisa.inness@astutefinancial.com.au
Lisa has over 25 years' experience across an extensive range of roles in the banking and finance industry. She began her career working for a major bank and during her time with the institution filled a number of roles including: Lending Manager, Assistant Branch Manager, and Branch Manager.
Since joining Astute Brisbane Central, Lisa strives to go the extra mile for the clients in finding the right solutions and prides herself on excellent results.
Lisa has a reputation in the industry for providing excellent customer service and her extensive experience in the lending arena means you will be receiving professional, efficient, friendly service.
Lisa believes in a personable approach, providing an exceptional financial experience for her clients.
view more
view less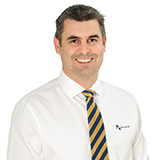 Andrew.Graham@astutefinancial.com.au
(AR 302148)
Andrew has worked in the financial services industry for over 13 years, assisting clients with superannuation, retirement income planning, estate planning and life insurances. Andrew became a Financial Adviser in 2006 and holds a Diploma of Financial Services (Financial Planning).
Andrew enjoys helping clients to reach their goals.  His clients include people at all stages of life (from graduates and families to pre-retirees) – regardless of your end goal, everyone can benefit from Andrew's advice.
Andrew has a network of professionals to help you in every aspect of your financial needs.
When implementing strategies, Andrew has access to a majority of Australian Investment and Insurance companies.  This means he is able to select high quality products that are suitable to your individual needs.
Andrew is a lover of sport (in particular Rugby League) and the husband of Kylie and the father of two children Maya and Alex.
view more
view less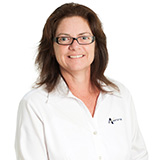 Sandra Brown
sandra.brown@astutefinancial.com.au
Sandra is our friendly receptionist and has had over 10 years with our company.  Initially coming into the business from a health services background, Sandra loves nothing more than to help our clients meet their goals.  She has a professional approach, working with both clients and banks to provide a personal and efficient service with a focus on the customer's experience.
view more
view less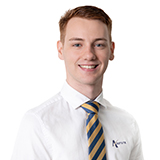 Damon Inness
damon.inness@astutefinancial.com.au
(AR 1270132)
Damon is not a new comer to the financial advice industry, starting in 2014 as a member support officer and paraplanner. He gained a unique understanding of a wide range of people at different stages of life, all with a diverse range of dreams. Damon enjoys helping clients meet their financial goals through up to date advice strategies, and has an interest in helping young people to become in tune with their financial surroundings.
"I believe from your teens to your early 30's is the most important time to lay down the foundations of your financial world. You may be thinking about your first home, starting a family or even investing. It's daunting. I like to provide you with clarity on the best way to achieve your goals at every stage in life"
Not only does he draw a connection between your world and the world of finance, he strives on building your professional growth and invests his time in your future.
Damon holds a Diploma in Financial Services and an Advanced Diploma in Financial Services bringing a creative edge to the Astute team. On a personal note Damon is a lover of craft beer and gin, he is often exploring different breweries and distilleries around Brisbane to keep him occupied in his downtime.
Whether you're interested in budgeting, saving, superannuation, investing, insurance, or you are planning for life after work, Damon can help you with ongoing advice and services, individually tailored to secure your financial needs.
view more
view less
Benjamin is amazing
33 Watson Street, Pialba, Queensland, Australia