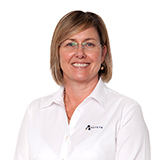 joanne.wall@astutefinancial.com.au
After graduating from a business degree, Joanne began her career in lending with a major bank over 32 years ago.
Joanne spent 6 years working in consumer, residential and commercial lending before commencing a valuation business in 1991 until 2006, when Joanne was drawn back to lending and began broking.
Her extensive lending experience, involvement in the property valuation industry and development of residential property has given Joanne a broad knowledge base to draw upon when assisting clients.
Specialising in residential, commercial, SMSFs, and equipment finance, Joanne currently holds a Bachelor of Business, Certificate IV in Financial Services (Finance/ Mortgage Broking) and a Diploma of Finance and Mortgage Broking Management.
Joanne is highly regarded in the finance industry, winning the 2012 Astute Residential Broker of the Year, 2011 Astute Champion Broker of the Year and 2011 Astute Female Broker of the Year. This respect is also shown by her work colleagues and clients, which is evidenced by the referrals from her satisfied customers.
Joanne is committed to providing a professional and personal service and is motivated to help her clients achieve all of their financial goals.
view more
view less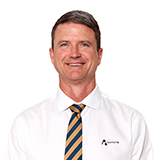 Tony.Wall@astutefinancial.com.au
Tony is client focused and solutions driven, always striving to assist his clients achieve their financial goals.
Structuring finances to achieve the most suitable product for the current requirements of each client, with an eye to their next step, is Tony's main objective.
Tony is approachable and willing to 'go the extra mile'. He regularly draws on his life skills, plus professional experiences in Finance, QS & Valuing. Tony started his first business in 1992, and has been mortgage broking since 2010.
Professional Qualifications include: Diploma of Finance & Mortgage Broking Management, a Cert IV in Financial Services and a Bachelor of Business (Real Estate Valuation & Administration), as well as professional memberships of MFAA, RICS, & CIO.
Tony continues to create and maintain ongoing working relationships with his clients, bringing a professional approach to ensuring the best possible outcome for his clients and their finances.
view more
view less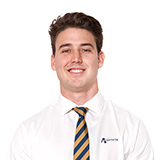 jack.wall@astutefinancial.com.au
Commencing with Astute Hendra in 2014, Jack has advanced his knowledge and understanding of residential and equipment finance working within a busy finance brokerage day to day.
Primarily dealing with purchase, refinance, equity release and equipment finance applications, Jack has been able to identify the significance of these transactions to his clients, whether they be experienced investors or first home buyers.
Completing a dual bachelor degree of Commerce & Business Management in 2015 has also provided Jack with a thorough understanding of the finance and real estate industries. To compliment his Finance major, Jack chose to also study Real Estate & Development – a choice which has developed his genuine passion for property and his understanding of the important role it plays in people's lives every day.
Jack understands that all people lead busy lives, his focus therefore is to provide a convenient and hassle-free experience throughout the finance process. To ensure that all of his clients obtain a competitive, well-structured loan that is tailored to their personal needs, Jack ensures that:
Multiple lenders and home loan products are considered
The most competitive interest rate pricing is achieved.
Personal and asset insurance requirements are considered.
Assistance for the life of the loan is provided. Whether you have general banking inquiries, additional   finance or insurance needs, you are considered a lifelong client and Jack strives to be your first port of call for these inquiries.
In addition to residential home loans, Jack is also accredited to assist with both vehicle and asset finance. This ensures that he can handle all of his clients finance needs.
view more
view less