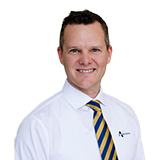 Sam.Ayliffe@astutefinancial.com.au
Sam is the engine room of Astute Gungahlin and is highly regarded in the industry for his boundless passion, energy and dedication toward client service and solutions. As a regular contributor to Sky Channel's "Your Money, Your Call", Sam is recognised as an expert in the area of lending and investments.
With over a decade of experience in banking and mortgage broking and qualified with certificates in Accounting and Mortgage Broking; Sam brings a fresh approach to the industry, doing all it takes to deliver results for his clients.
Sam is committed to ensuring that clients receive the upmost in service before, during and after their finance needs are met, challenging lenders to earn the right to service clients of Astute Gungahlin.
view more
view less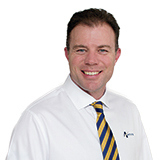 jason.ross@astutefinancial.com.au
Jason grew up in the Canberra region, providing him with a wealth of knowledge about the area.
Presently studying for his Accounting degree, Jason a credible and knowledgeable person especially in the important areas of finance. Whether you are seeking a home loan, investment loans, construction loans, or another specialised area of auto and equipment finance, Jason dedicates himself to all your financial needs.
Jason joined the Astute Group after a long association with the firm, its people, and the finance industry.
Jason is well supported by the team at Astute, covering all your needs of Lending, Financial Planning, and Property.
view more
view less