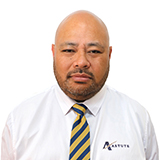 will.sikahele@astutefinancial.com.au
Will Sikahele is the owner of Astute Greystanes. With over 20 years' experience in the banking and finance industry, Will has helped thousands of people achieve their Australian Dream of purchasing residential property. Will can access up to 30 lenders to help you make an informed decision on which lender and product best meets your financial needs.
Will currently holds a Diploma in Financial Services along with a Diploma in Finance and Mortgage Broking Management.
Astute Financial Greystanes is an active contributor to the local community where they've sponsored:
Tonga Day Sydney NSW 2019
Waitangi Day Merrylands NSW 2020
Greystanes Devils Junior Rugby League Football Club 2020 and 2021
Blacktown Scorpions Junior Rugby Union Football Club 2020 and 2021
Greystanes High School 2020,2021 and 2022 Calendar
Pasifika TV and Radio – 2022
Will is an accredited NRL Junior Rugby League Coach and holds a Work With Children licence.  He currently enjoys sharing his passion for rugby league with his son's Isileli Jr and Ioane.
Please feel free to call/email with any queries you may have or to tee up an appointment to discuss various home loan, finance and insurance options. Will can meet you at a time and place that's most convenient for you.
view more
view less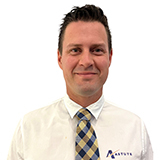 mark.lemesurier@astutefinancial.com.au
Mark is Will's right hand man in Astute Greystanes. He is hardworking, driven and always has a smile on his face.
As an airline pilot he understands the importance of effective communication and teamwork in achieving the best possible outcome while having a good time.
Qualified with a Certificate IV in Finance and Mortgage Broking his mission is to genuinely look after people by listening to their needs and making the financial process stress free and easy.
When Mark isn't working for Astute, flying or surfing he is spending time with his wife Louise and 2 boys Charlie and Austin. He is happy to help at anytime time on any day of the week.
view more
view less