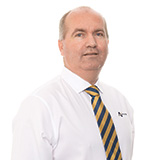 mark.petterwood@astutefinancial.com.au
I have been helping people purchase and finance property for over 10 years. I really enjoy helping people get the finance they need to achieve their dreams.
I have also had over 10 years' experience as a licensed Real Estate Agent which means I have a deep understanding of what assistance my clients need when dealing with a property transaction.
As your broker I will simplify the process for you by completing all the loan paperwork, liaising with your Real Estate Agent and Conveyancer as appropriate, all the time maintaining ongoing contact with you throughout the process.
I always act with honesty and integrity and as a member of the Mortgage and Finance Association of Australia, our peak industry body, I adhere to a Code of Practice which requires professionalism, ethical behavior, transparency and a commitment to act in your best interest.
I have access to property data which allows me to provide you with up to date price information regarding any property currently owned, but also a property you may be looking to purchase, this provides you with real negotiating power.
view more
view less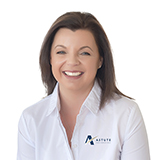 anna.petterwood@astutefinancial.com.au
With over 15 years in the finance industry, I understand that it is my knowledge and dedication to providing you with the best service that has contributed to my success. My breadth of experience allows me to assist in vehicle and equipment finance and home loans for first home buyers, investors or clients wishing to explore their refinancing options.
In my business, I have to stay up to date with all the major lenders' interest rates, terms and conditions. This is how my customers get their edge. They are able to benefit from the extensive database at my fingertips then make informed choices about what suits them best.
Nobody's life is stable.  Change is everywhere. The circumstances that existed in your life when a loan contract was drawn up are quite likely to change over the term of that loan. This is where my financial institution connections allow me to help you the most. With these behind the scenes connections, I am able to seamlessly make the changes required to your existing loans or present refinancing options with a minimum of fuss to you.
I offer convenience, quick pre-approval and a personalised service second to none. I frequently make after-hours appointments to try and save you time and stress so why not call me for a friendly chat and we can start talking finance.
view more
view less