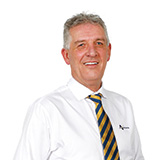 david.medlock@astutefinancial.com.au
I'm David Medlock and I'm a Financial Services GP. My job is to get you from where you are today to where you want to be. I am passionate about helping people to become debt free and financially independent.
Originally from the UK and a proud Liverpool FC supporter with over 20 years' experience in providing financial advice, I'm passionate about working with you to achieve your goals.
I believe a goal is only a dream until you plan for it… so let's start planning!
When I'm not working with my clients, I spend time on the golf course and also in prison – not as an inmate but as a volunteer showing others that there is a better way of life.
Your financial program will be tailored to account for your future plans and goals and with me continuing to manage and monitor your financial program as your life progresses, you can relax with the complete assurance that even as your plans change over time, I will always be on top of your situation and be able to make any necessary modifications to your financial plan.
I also have access to valuable property data which allows me to provide you with up to date price information regarding any property currently owned, but also a property you may be looking to purchase, this provides you with real negotiating power
If you need to reduce your ineffective debt, increase your wealth, protect your family and your assets, then let's chat.
view more
view less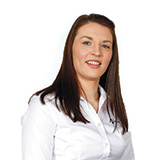 lauren.medlock@astutefinancial.com.au
I am a financial services specialist based in Tea Tree Gully, South Australia. If you have, want or need finance, then you need an expert who can be part of your team on your road to success.
The finance market is complex; there are many institutions and options to choose from. I will assist you by removing the complexities. I will take the time to understand your situation, needs and future goals, educate you on the products available and provide you with the confidence you need to take that next step in making your financial goals and property dreams a reality.
My rewarding role allows me to assist people in taking control of their financial future.
I have access to industry respected property reports, that cover all areas of South Australia to ensure you have all the key information, that may give you the insight you need to decide on a property.
I also work closely with other professional service representatives including; financial planners, real estate agents, conveyancers and additional brokers specializing in commercial lending and equipment finance.
I pride myself on providing my client with exceptional service.
view more
view less