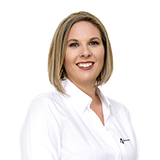 ali.webber@astutefinancial.com.au
I am located in the beautiful wine region, Clare Valley. I have always been passionate about property and wealth creation, following a successful career spanning ten years in real estate. I understand how important it is for people to have the ultimate lending specialist. I wanted to be that person that could facilitate your financial goals, opportunities and dreams and guide you through what can sometimes feel like a financial maze.
I assist my clients to make fully informed decisions by listening, understanding and acknowledging your unique circumstances. I then compare over 200 products available from 25 lending institutions. Providing you with options that are most suited to your needs. My goal is to simplify this process and make this an enjoyable time, completing all the paperwork, liaising with your Real Estate Agent and Conveyancer as appropriate, keeping you fully informed the entire time. I show strong integrity, ethics and determination to ensure you obtain the best available service and advice.
I understand only too well that life changes, goal posts move and the road is never straight; I guide my clients to ensure you have access to the finance that suits your lifestyle most.
In addition to my lending support I am happy to help you negotiate with your real estate agent, my years of experience could be the ACE up your sleeve. I also have access to valuable property data that we can review on your current / new home.
Call me today, I am available 7 days.
view more
view less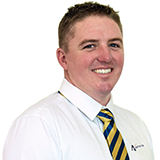 tony.webber@astutefinancial.com.au
Tony comes to Astute Clare Valley after 20 years as a heavy vehicle technician.  Now holding a Certificate IV in Finance & Mortgage Broking, he has joined forces with his wife Ali, who founded Astute Clare Valley in 2013. As the business has evolved, Ali and Tony realised that there was an opportunity for Tony to apply his knowledge of all things mechanical within the Astute Clare Valley business and to specialise in the equipment finance sector.
With an extensive background in heavy diesel, large earthmoving and mining equipment as well as trucks and other vehicles, Tony's clients often call him before making a large acquisition within their business to educate themselves further on the technical aspect of the equipment. He is passionate about the equipment and combines this experience with the ability to offer competitive finance solutions to his clients. Having spent much of his working career travelling far and wide servicing his mechanical clients, Tony still continues this practice in the finance sector. He is committed to working with clients no matter what their geographical location.
With every opportunity, Tony challenges lenders to earn the right to service the clients of Astute Clare Valley and offers a service proposition that is second to none.
Tony is truly passionate about motorsport and is involved in state rally's. Along with his wife Ali and their 2 daughters Kiara and Lexi, Tony resides in the Clare Valley where they enjoy the country life with an abundance of rolling hills, fresh air, laughing kookaburras, vineyards and of course wineries.
view more
view less