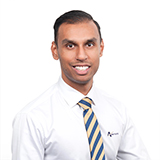 mahfy.rahman@astutefinancial.com.au
At a very young age Mahfy had an avid fascination with the Australian property market leading him to commence his finance career at the age of 19.
From working for the banks for more than 5 years, to the time he started his own mortgage broking business, Mahfy has served with one purpose; to be the broker that he wished he had when he was saving and purchasing his first property in his late teens.
Mahfy is extremely passionate about helping young Australians achieve their dream of owning their first property – and then positioning them to achieve their next. As a millennial himself, he doesn't want younger generations to think home ownership is out of reach. With his attention to detail, guidance and coaching skills, you'll find that dealing with Mahfy is a unique and supportive experience.
Throughout his career he has maintained a high level of service in his interactions with his clients and now advocates and drives this within his team – ensuring an ethos that "all clients, no matter who they are or where they're from are treated as lifelong relationships and not transactions".
Mahfy grew up in and around the Eastern Suburbs of Sydney. He has an active lifestyle and spends most mornings exercising at the gym or the beach. He is the youngest of three siblings who were also born and raised in Sydney. His clients, family and friends know him best for his approach on life – keeping a positive energy, a work-life balance and good vibes. His message to anyone looking to achieve a goal – if not now, when?
"Attention to detail during all client interactions and touch points allows the Astute Bondi team to make a client's experience second to none. "
Bachelor of Business and Commerce (Management, Banking and Finance)
Diploma of Finance and Mortgage Broking Management
Certificate IV in Finance and Mortgage Broking
Certificate IV in Banking Services
Certificate III in Financial Services
Justice of the Peace in and for the state of NSW
Finance Brokers Association of Australia (FBAA)
view more
view less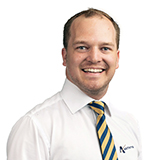 alban.wallner@astutefinancial.com.au
Alban has a passion for delivering a positive and truly memorable experience to his customers. His customer-oriented drive, technical aptitude and persistence for excellence has seen him accomplish great results in his previous roles of 7 years in the travel industry. Alban now applies his customer services skills and attention to help customers with their mortgage brokering needs.
Alban has an open and solution focused approach. He works diligently to gain a clear understanding of a client's situation, goals and objectives before making recommendations. He aims to secure his customer the best available deal, revisit their financial situation regularly and build long lasting relationships to ensure they aren't left behind in the fast-moving property market.
Outside of work, Alban has also achieved success in an elite sport where he has represented France at World Cups and has won multiple State Fencing Titles and still competes at national level. Alban also volunteers with the Rural Fire Service as a firefighter.
Together with his wife, they have made the exciting decision to buy a family home and move to Salamander Bay. A big change from the city lifestyle they were once living and a choice that they are very proud and pleased with. This sea-change also brings first hand experience and the ability to take clients on a journey to benefit from the enhanced lifestyle he now enjoys.
view more
view less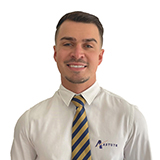 pauly.janjic@astutefinancial.com.au
Coming from humble beginnings, Pauly grew up in Redfern and has a love for uplifting his community. He went to school in Randwick and graduated from the University of Sydney. He has also recently purchased and renovated his second property and is always ready to offer honest, first-hand advice. Pauly starts his day well before the sun is up to stay fit and healthy and balances this out in the evenings hanging out with friends and enjoying the social life the Inner City has to offer. He also has a love for sport and all things outdoors, having played Football locally in Pagewood and the eastern suburbs for much of his life.
Pauly has spent the majority of his career in Sales and Marketing and his approach is to work behind the scenes, cut through the jargon and deliver simple solutions that allow his clients to focus on the bigger picture. It is this passion to create and shape opportunities for others, in particular first home buyers to enter the market or take the next step in growing their property portfolio.
Pauly is a people-person and loves to grow relationships, with a keen motivation to deliver on promises. His trademark is providing quality customer service and achieving outcomes only possible through out-of-the-box thinking, exploring all options and acting as his clients' advocate in all interactions. Pauly's warm, approachable, and friendly personality are sure to make you feel welcome. A strategic thinker with a laser focus on creating solutions for any and all problems.
view more
view less