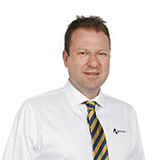 Jeremy Lenthall Adv Dip FS(FP) 0409 698 730
Jeremy.Lenthall@astutefinancial.com.au
(AR 242827)
Jeremy started his career in Financial Services in 1989 with a leading General Insurance Broker specialising in Commercial Insurance before joining the family owned Michael Lenthall & Assoc  in 1999 as a Financial Planner.
Now a Director of Niche Financial Services and Niche Lending Trading as Astute Adelaide City East and Astute Sydney City Central, Jeremy is passionate about helping his clients achieve their financial goals.
Jeremy holds an Advance Diploma In Financial Planning.
view more
view less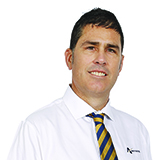 Robert.Craig@astutefinancial.com.au
Robert has been involved in the financial services industry for over 7 years. Prior to joining Astute, Robert was a Credit Adviser predominately assisting clients with residential investment loans along with some commercial and business lending exposure. Robert's passion in assisting clients leveraging in to Australian Property Investments has evolved from himself being an avid property investor whilst being involved in the construction industry for over 20 years. During this time Robert worked closely with his accountant and mortgage broker to build his family asset base and is now having great fulfilment working with clients to maximise their personal and trust portfolios.
Robert has a Diploma of Financial Services (Finance/ Mortgage Broking Management) and is a Credit Adviser with the Mortgage and Finance Association Australia (MFAA)
Robert's interests are based around his local residence of Semaphore involving beach activities, family friendly outings, along with the Semaphore culture of café's and coastal lifestyle.
view more
view less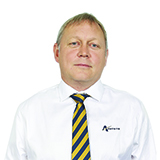 Nick.Mosey@astutefinancial.com.au
(AR 252678)
Nick joined Astute Adelaide City East in November 2012. Previously he had worked as a Financial Planner for 8 years with a medium sized South Australian based group.  Has been involved in the Financial Services Industry for over 20 years.
Currently, Nick holds a Diploma in Financial Planning and regularly attends seminars and education sessions in order to keep up to date with the changes with the industry.
Nick provides a wide range of Advice to his clients including Retirement Planning, Investment Strategies, Wealth Protection & Estate Planning.
view more
view less