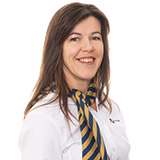 kim.brisbane@astutefinancial.com.au
My career has included executive positions at a corporate level, business analysis and advice at a small business level, and professional mortgage consultancy.
I understand the importance of knowing my customer and have relevant life experience across my full suite of services. I provide credit advice to my clients by working with them to understand their lending needs and recommending solutions to meet their objectives.
This involves a comprehensive fact find exercise and then researching the products of many of Australia's best known bank and non-bank lenders and save my clients the daunting task of shopping around for a competitively priced and suitable deal. I use a real time computer application to immediately compare and recommend the latest products.
When you are ready to go ahead I will simplify the process for you by completing all the loan paperwork, liaising with your Real Estate Agent and Conveyancer as appropriate, all the time maintaining ongoing contact with you throughout the process. I build long term relationships with my clients that extend beyond the original loan, by providing ongoing client communication after the loan settles.
I am a member of the Mortgage and Finance Association of Australia which means I adhere to a strict Code of Practice. With today's busy lifestyles I offer flexible appointment times both within and outside business hours so I am available to meet at the time and location of your convenience. So no matter what your requirements are or where you are at with your plans I encourage you to call me for a chat.
view more
view less